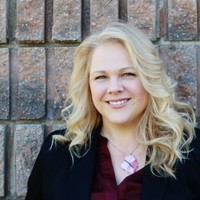 Guest Blog: The Art of Knowledge Sharing
Sharing information with each other around a fire was one of the best ways to learn for centuries: passing on knowledge and stories.

Now we have the internet but sometimes finding your answer is not easy. In a formal educational setting, Case Studies are used to improve learning by providing real-world scenarios. In a Professional Setting we can follow a form of both examples.

Tribal knowledge is jargon used to describe information that is known within a group of people but unknown outside of it. A tribe, in this sense, is a group of people that share such common knowledge.

From a corporate perspective, tribal knowledge or know-how is the collective wisdom of the organization – it is the sum of all the knowledge and capabilities of all the people.

Within the MIX companies, we are all intertwined within the medical device and medical technology realm and on some level, we are a 'Community'. A community connecting the medtech locally and globally.

We all work around and in the same industry but with some important nuances:
different classification of medical devices and technology
different types of healthcare products
different country regulations and standards
QMS in New, Developing and Streamlining stages
Products in New, Developing or Maintenance stages
We all learn from each other and help provide different perspectives to solve problems. Some of us have 'been there' or 'done that', and can give advice on how to start, or how to get over roadblocks. We can share the information you can't find easily – ideas, experiences, lessons learned, new perspectives and techniques.

This is where the QARA Mixer comes in : once a month we can gather to share stories and cases and challenges from a Quality Assurance and Regulatory Affairs perspective. We discuss tools we have purchased and their pros and cons in case someone is looking for a tool to solve some specific challenges.

We discuss best practices for certain process areas we are working with and we can share mistakes we have made along with successes we have had.

All those interested in the subject, or who work in this type of role within the MIX Community are invited to participate in a monthly session.

We cannot have a fire, but we can share stories and experiences! This is a great way to learn and meet others in our profession.
Christie Eby, Director, Process Excellence, Quality Regulatory, Intellijoint Surgical & MIX Mentor

Christie Eby brings over 20 years of experience in the health IT field, in the areas of: Medical Device Regulatory, Quality Systems, Change Management, Process Improvement, Facilitation, Software Development and HR. Christie has recently joined Intellijoint Surgical as Director, Process Excellence, Quality Regulatory. She is focused on maintaining compliance with the Quality and Regulatory Department, as well as facilitating a cross functional approach to Process Excellence and improvement.