WHAT WE DO
Connect and unite the Medtech community locally & globally
Innovation needs space and support.
That's why we're here.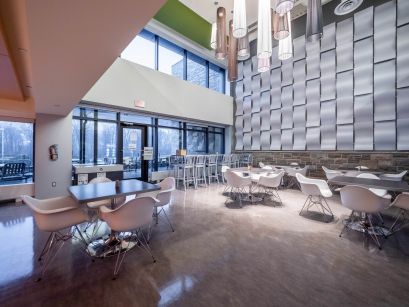 What We Do: ConnectSupportMentor
We provide Canadian scaling medtech companies with what they need; relevant and industry specific mentorship and advice, and the tools to succeed.
Regulatory & Quality Assurance Navigation & Support
One of the most common challenges facing Canadian medtech companies is navigating the complex regulatory and certification processes, and establishing effective Quality Assurance process. MIX companies benefit from understanding how to overcome these barriers.
Operations Support
Our turnkey facility, located in Kitchener Ontario provides MIX companies with shared meeting
rooms, state-of-the-art facilities, common areas such as a bistro, patio, event space, spirituality room and ample free parking. Private labs, light assembly and operations space are also available.
Our Purpose: ConnectSupportMentor
Helping Canadian medtech companies suceed is our passion.
Facilitate Connections
Connect and unite the medtech community locally, nationally and globally
Financial Advisory
Provide access to a shared state-of-the-art lab, manufacturing facilities and collaborative office space
Provide Mentorship
Provide tailored mentorship, grow networks and facilitate partnerships
Frequently Asked Questions.